Graduate Accelerate Programme
Dimension Data's Graduate Accelerate Programme is designed to develop future leaders, by offering them a two year, commercially focused programme, based at The Campus in Johannesburg, South Africa. We select academically strong graduates with leadership potential, and a willingness to learn.

The future success of Dimension Data depends on the creativity, dedication, and the hard work of young people who join our company as graduates today. To be a Dimension Data graduate is to be acknowledged as a young leader, and an exceptionally talented individual. I'm passionate about supporting these young contributors to our company. I believe the Graduate Accelerate Programme isn't only about us selecting the best talent out there. It's also about the best talent choosing Dimension Data as the company where they'd like to pursue their careers.
'I'm passionate about supporting these young contributors to our company'
Graduate Accelerate Programme Overview
The programme offers graduates extensive exposure to a variety of business functions, and an invaluable opportunity to build a network of association across the company.
The GAP graduates spend their first year rotating throughout the business, and working as a team on projects for various business units, as well as for our top clients. The rotations offer the graduates an opportunity to find their vocation in a diverse organisation. Graduates will gain experience in the following business areas; Sales, Commerce, Marketing, Consulting and Professional and Managed Services throughout Dimension Data and their subsidiary businesses.
On completion of their first year, the GAP graduates will be given the opportunity to apply for permanent positions within the business. Having been equipped with expeditious knowledge of the organisation, guidance and mentorship from senior members of staff including our executives, our graduates are able to select roles based on best-fit component.
"We keep academic excellence in mind but more importantly we consider candidates with ambition, leadership potential, willingness to learn as well as an interest in extra-curricular community involvement"
Before applying, it is important that you meet our minimum requirements:
We can offer you a variety of career opportunities suited specifically to your interests:
Completed commercial / STEM focused degree or in final year of study (preference for Honours & Masters students)




Applicants should have no more than three years' full-time work experience after graduation
Applicants should not be older than 25 in the year of application

Candidates should be willing to relocate to Johannesburg – the Dimension Data Graduate Programme is based at head office in Bryanston, Johannesburg.
Engineering: mechanical, electrical, civil, software, telecommunication




Sciences and/or IT: computer and information sciences, applied mathematics, information technology, information systems

Commerce/Business/Arts: sales, legal, finance, human resources and marketing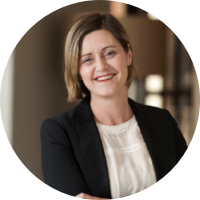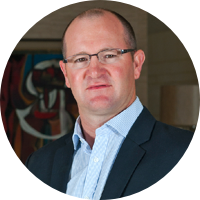 Chief People and Culture Officer
'I feel very strongly about developing future leaders in the technology industry'
Our graduate programme gives young leaders the opportunity to achitect our future, working with the latest technology and world class vendors and clients.
The future success of Dimension Data depends on the creativity, dedication, and hard work of young people who join our company today. We are proud to introduce our graduates for 2021.
There is nothing more exciting than working with young talent that has natural confidence, unconventional thinking, and a unique mix of talent and skill, as these are the people that will shape our society, community and planet. Regardless of the formality of the programme, we are dedicated to giving you a world class experience.
The Dimension Data Graduate Accelerate Programme is hosted on
&Team, a HelloCrowd Platform.

Copyright © 2020. HelloCrowd, Inc. All rights reserved
User Terms of Service | Privacy Policy